Styles of Bathroom Vanity
Bathroom vanities come in various shapes and styles, from conventional to contemporary and everything in between. The vanity should complement the personality of the bathroom sinks or backsplashes. Different designs, finishes, and materials can dramatically improve the look and feel, while the wrong style can drastically detract from it.
It's also crucial to think about how your guest bathroom, master bathroom, and children's bathroom will differ in style. For example, a vanity in a busy family bathroom must resist more excellent heat and humidity than one in a guest bathroom that is not used as frequently. The intricate workmanship on a children's bathroom vanity may be tough to clean. Our bath design experts will collaborate with you to ensure that you receive precisely what you want for your space.
Thus, it's not always enough to just repaint or replace the hardware on the bathroom vanity. When it's time to redo your bathroom vanity, the first thing you'll want to think about is which vanity type would work best in the space.
Bathroom vanity units that stand alone. This vanity type is ideal for tiny rooms. The kitchen cabinet style and wall mount or floating vanities are the two most common types of standalone vanities.

Because floating vanities do not go all the way down to the floor, they require the entire floor to be finished. They're often more sleek and modern, and they can open up space beneath the vanity, making the bathroom feel larger. Because it isn't flush with the ground, however, there is less storage space available.

Though each of these has its distinct design — for example, kitchen cabinets are traditional, and wall mounts are contemporary — they all have a lot of variation and can be categorized in numerous ways. Materials, colors, and hardware may transform a retro design into a modern aesthetic and vice versa.

Bathroom vanities with built-in cabinets. This type of vanity is ideal for larger rooms since it provides extra storage and counter space. They're completely customizable, allowing you to get precisely what you want for your room. They do, however, necessitate a lot of space, so make sure that's what you want before you commit; you don't want the vanity to be too overwhelming in a tiny place.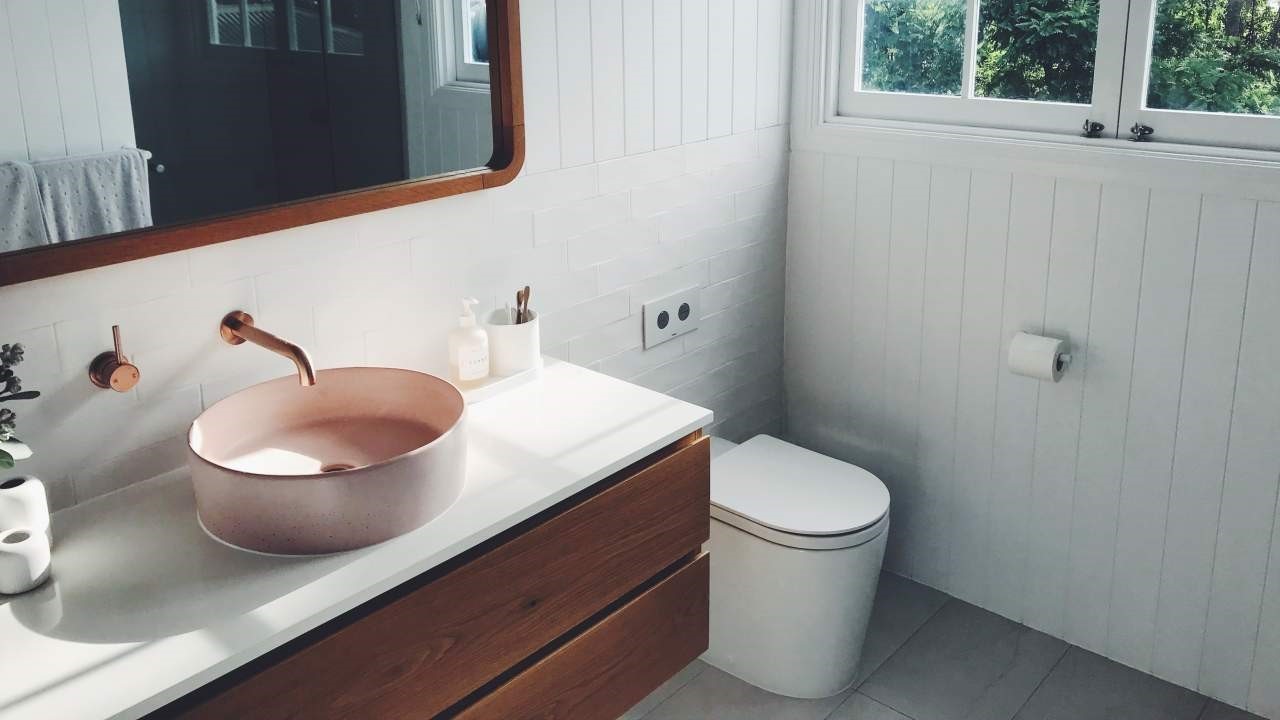 The bathroom vanity can be a focal point as well as a storage solution. Because of its dual-use, it is a vital consideration when remodeling a bathroom. To get some design ideas, look through our gallery of completed bathroom projects. As always, bathroom vanity Salt Lake City is delighted to interact with you to assist you in making better bathroom vanity options.
Contact Bathroom Vanity Salt Lake City today!
If you're looking for a bathroom vanity with sink in Salt Lake City, Utah, you've come to the right place. Bathroom Vanity Salt Lake City offers the lowest prices on high-quality bathroom vanities. From start to finish, we design, fabricate and install.